From the desk of Daniel P. Finney, sergeant of the watch, Drake Station, Des Moines, Iowa.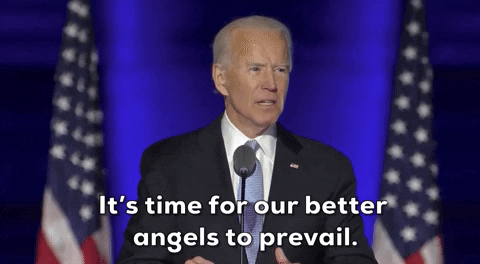 ITEM FIRST: Nobody cares what the typist thinks about the presidential election, but he's going to talk about it anyway. The ol' Paragraph Stacker is happy that Joe Biden won the presidency. Donald Trump is a horrible human being who embodied the worst traits of this country and forever lowered the standard of person it takes to occupy the Oval Office. The typist struggles to understand how his fellow Iowans voted so heavily in favor of this person who in every way refutes the image of kindly neighbors Iowans have always sought to project. He will struggle with this as he continues to move forward with life.
ITEM SECOND: Iowa political historians should study the campaign of Theresa Greenfield for the Senate because it was hysterically poor from its media standpoint. If you watched Greenfield's ads — and if you watched a sporting event live since September, you couldn't have missed them — her entire campaign centered around how her husband died in a work accident, he once owned a Chevy Nova, she played high school basketball and, most embarrassing of all, she has a twin who thinks her sister would be a good senator. These saccharine confections are the kinds of things that win middle school class presidencies, but not U.S. Senate campaigns. Whoever managed her media campaign should go into hiding for a while.
Even the dark money groups trying to help Greenfield fumbled. They took shots at Sen. Joni Ernst, Iowa's Dollar Store Sarah Palin, because she — GASP! — lives in a $400,000 condo in Washington, D.C. The typist is not one to defend Ernst, but she does work in D.C. and a $400k condo in D.C. is a cheap hole-in-the-wall, not a swank luxury pad. Trying to go after someone for daring to have a residence in D.C. when they're a senator is almost as dumb as filming an ad with your twin sister and expecting voters to give a flip about it.
ITEM THREE: If anyone is fool enough to think Joe Biden's presumptive election to the presidency settles anything consider the following: This election was so close it took almost five days to figure out and there are still court cases to go through.
And then consider the cool, calm and even-handed response from the College Republicans at Iowa State, which tweeted "Everybody needs to arm up, expect these people to attempt to destroy your life, the elites want revenge on us."
The typist won't bother to try to figure out how Donald Trump, a billionaire by inheritance, con man, philanderer and failure at everything but being a reality TV host, somehow became an avatar for the downtrodden and disrespected.
It does remind the ol' Paragraph Stacker of how foolish the notion that dangerous and horrible ideologies will not die out generationally.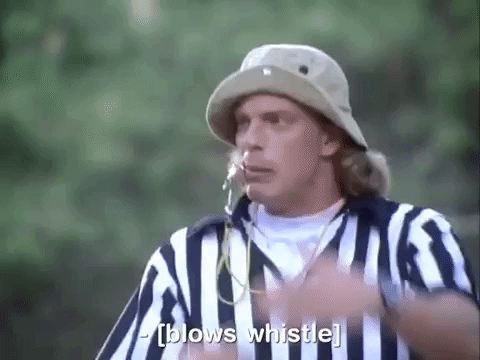 ITEM FOUR: Withheld to give everybody a chance to count to 10 and settle down.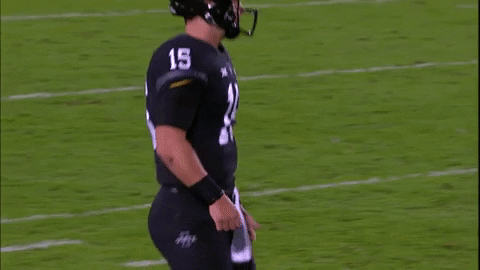 ITEM FIVE: The Hawkeyes and Cyclones were both winners Saturday. Iowa stomped Michigan State. It's always fun to see Sparty lose. The Cyclones almost laid an egg against Baylor, but scored 28 unanswered points to earn their fifth win of the season. Iowa State is now 5-1 in the Big 12, the best record in program history and making the Cyclones real contenders for the league title. The ol' Paragraph Stacker mocked this idea at the beginning of the season, but what the hell does he know?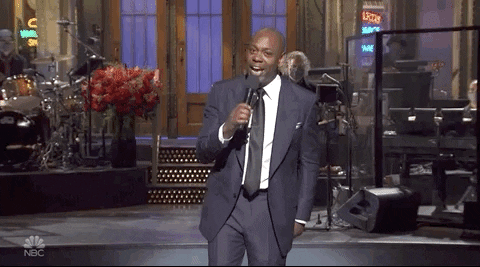 ITEM SIX: Watch David Chappelle opening monologue on "Saturday Night Live." I can imagine no better thing to see, laugh at and think about than this.
ParagraphStacker.com is free, reader-supported media. Please consider donating to help me cover personal expenses as I continue writing while I pursue my master's degree and teacher certification. Visit paypal.me/paragraphstacker.