From the desk of Daniel P. Finney, hot seat editor, 24th Street bureau, Des Moines, Iowa.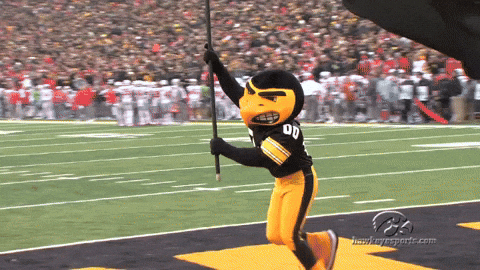 ITEM FIRST: Most Iowans interested in football found happiness Saturday. The Iowa State Cyclones bludgeoned Kansas State. The Iowa Hawkeyes mauled Penn State. All was right with the world for a few hours on a late autumn afternoon.
ITEM TWO: Sunday promises to be another excellent day for this pro football fan. His favorite team, the Chicago Bears, will not play, but he fears the Bears are so bad they may find a way to lose without taking the field.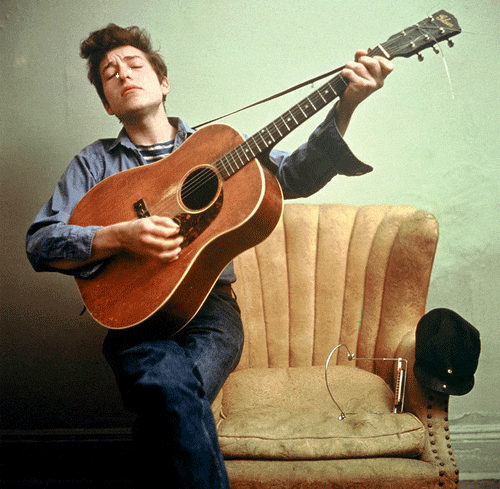 ITEM THREE: The Age of COVID-19 feels like a woolen sweater too tight in all the wrong places. It itches and stifles and never seems to let us breathe no matter how hard we tug and pull. The naturally shortened days of autumn get even shorter when the restaurants lock their doors at 10 p.m. Efforts to curb the virus' potentially deadly spread curb our abilities to gather in fellowship whether it be to root for a favorite football team, celebrate a holiday or worship our gods. The ol' Paragraph Stacker called one of his best friends Saturday. She was overwhelmed by the emptiness of it all and despite his silly jokes and empathy, he could not shake even a giggle loose. The miles between us seemed doubled or tripled despite the intimacy of a phone call. He felt the depression from his end of the phone. He had no choice but to let go and hoped her planned passivity would bring what Pink Floyd called comfortable numbness. The typist fared no better on his Saturday. He could have done laundry, but a psychological immobility paralyzed him whenever he gave leaving the house a serious thought. He attempted to watch football games, but the he fell into fitful sleep early in the games. Most of his friends hunkered with their family and the weight of a lifetime of bad choices and failures to grow left the Paragraph Stacker alone in a little apartment surrounded by nothing but entertainment but overwhelmed by the urge to have a beer with a buddy in public. So, he slept, for this is the season of hibernation. And he slept some more because he knew more of this malaise was to come. As the poet songwriter Bob Dylan once sang, "It's not dark yet, but it's getting there."
ITEM FOUR: This blog will become private in a few weeks, which means you'll have to request access to read the posts. It'll still be free, but there will be an extra step to reading posts. The easiest way to avoid all that is go to https://paragraphstacker.com/ now and look for the follow button on the left side of the page. Enter your email address and confirm it. You'll get every post delivered to your inbox.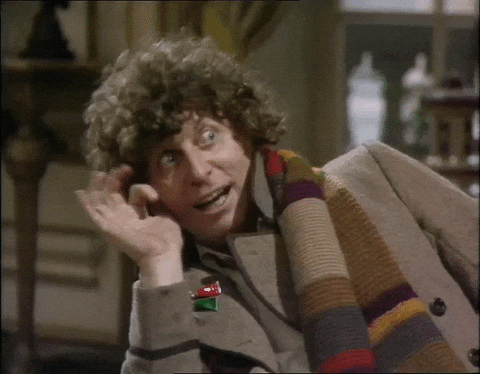 ITEM LAST: The ol' Paragraph Stacker makes no secret of his love for classic "Doctor Who." He relaxes to the infinite stream of 200 episodes on the free streaming service Pluto TV. Saturday evening found him watching the very first "Doctor Who" story he ever watched many moons ago on Iowa PBS: "The Armageddon Factor." He found a gem of an exchange between the Doctor, as played by Tom Baker, and his companions, Romana, played by Mary Tamm, and his robot dog, K-9, as voiced by John Leeson. It's as true today as it was in 1979.
THE DOCTOR: Where's your joy in life? Where's your optimism?
ROMANA: It opted out.
K-9: Optimism: belief that everything will work out well. Irrational, bordering on insane.
Perhaps that's a little too dark to end a Hot Sheet. So if it's insane to be optimistic, perhaps the typist shall lean on a quote from another favorite childhood classic, the 1989 "Batman" film.
BRUCE WAYNE: You wanna get nuts? Let's get nuts!