From the desk of Daniel P. Finney, paragraph stacker, Des Moines, Iowa.
ITEM FIRST: Saturday proved to be about as pleasant a day as one can expect to coerce from early December. Both Iowa and Iowa State won their respective football games. The temperature reached 47 degrees, allowing for walks, pick-up basketball or naps based on personal preference. It should come as no surprise to regular readers that the ol' Paragraph Stacker chose naps.
ITEM TWO: I usually remain neutral in the rivalry between the Hawkeyes and Cyclones with a slight shade to black and gold because of my late father's loyalty. But this season's Cyclones can count me as a fair-weather fan. I've often joked that Iowa City is the statewide distributor of arrogance and Ames is the statewide distributor of insecurity. This year's Cyclones, however, earned their swagger. They're on the way to the Big 12 Championship for the first time and ranked No. 9 in the nation. They no longer feel like a team that barely wins six games. They're a legitimate contender for one of the top teams in the land. I tip my Drake Bulldogs cap to you, Cyclones. Long may your run be.
ITEM THREE: "Hillbilly Elegy" is the best movie I've seen this year. Professional critics don't like it. The movie has a low 24% rating on Rotten Tomatoes. Professional critics like to smell their own farts. Amy Adams is outstanding as Bev, a drug-addled, mentally ill mother in a story set in the hills of Kentucky and Ohio. Bev's addictions threaten to derail the career of her son, J.D., who's at a critical point at Yale Law School. Glenn Close plays a domestic battle-hardened maternal grandmother to J.D., who steps in to keep the boy away from drugs and crime. I cried several times watching this movie. Adams rendered Bev so well it evoked the best and worst of my own late mother, who struggled with opioid addiction and undiagnosed mental illness. Both Adams and Close deserve serious consideration for Academy Awards, as does the film. I don't know why critics didn't like it. I feel like if it was a story about someone in New York City or Los Angeles, the praise would be lavish. But since the story is set in the hills of Kentucky and Ohio, this is the place the media tends to ignore or broadly stereotype. I'm not from those places, but I saw a lot of people I know reflected in that film. Entertainment is split between the East and West coasts. This is a story from a place where the rest of us live. I am glad it was told. I hope people watch it.
ITEM FOUR: An October Hot Sheet noted a YouTube video by a group of scientists who created a cannon that fired a baseball more than 1,000 mph. The people behind the video call themselves SmarterEveryDay and they are back at the park shooting baseballs. The latest episode seeks to discover what it takes to catch a baseball fired faster than the speed of sound. The results: No one should ever squat behind the plate with a mitt with a ball going that fast.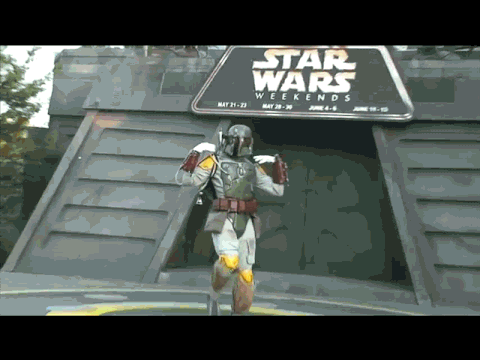 ITEM FIVE: The latest episode of "The Mandalorian" did for "Star Wars" fan favorite character Boba Fett what the last 2 minutes of "Rogue One" did for Darth Vader. Children of my generation knew Boba Fett from two brief appearances on screen, first as the guy who tracked down Han Solo and crew in "The Empire Strikes Back." He didn't do anything spectacular, but he looked cool and we played with his action figure like he was one of the premium bad guys of all time. Boba Fett died sudden and silly in "Return of the Jedi," which was fine because we were 8 years old and "Star Wars" was always for children. Still, that action figure was cool; purple in color with a jetpack, wrist rockets, a gladiator's helmet and red missile we imagined he fired at his enemies. Writers added to Fett's story over the years in prequel movies, comics, books and cartoons. But it wasn't until "The Tragedy," the sixth episode of the second season of "The Mandalorian," that we finally saw a Boba Fett realized — and even exceeded — in the way the character played in our imaginations in countless battles against the forces of evil on the living room carpet. The only comparable moment in "Star Wars" lore came in 2016's "Rogue One," when a 2-minute cameo of Darth Vader bifurcating Rebel soldiers in an ultimately failed attempt to recover the Death Star plans brought the best on-screen moments for one of movies' greatest villains. The good news is Boba Fett is honor-bound to the help Mandalorian recover the kidnapped Grogu, formerly known as Baby Yoda or the Child. That means more Boba Fett, which feels like Christmas.
ITEM SIX: The FX anthology series "Fargo" wrapped last Sunday. The cast put in a lot of admirable turns, especially by E'myri Crutchfield as a sharp-minded schoolgirl intimidated by no one, Chris Rock as head of the Black mob in Kansas City, and Jessie Buckley, a creepy nurse with a penchant for poisoning people. I never felt fully invested in this series and I'm not sure I can explain why. Perhaps because a piece of the "Fargo" story felt more like a traditional mob story, albeit with a rare look at Black organized crime. With the exception of Crutchfield's character, the story lacked any strongly moral characters and I couldn't root for Rock's mob patriarch. Maybe the series just hit at the time of maximum pandemic-inspired anhedonia and the grim story just wasn't the entertainment I needed.
ITEM SEVEN: "Bob's Burgers" is always the entertainment I need.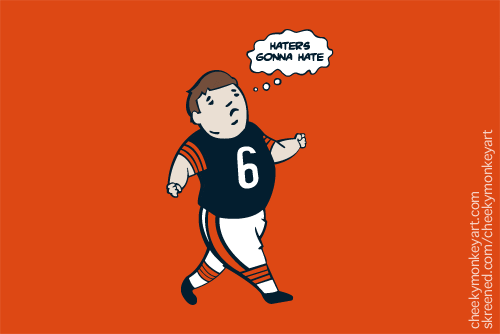 ITEM NINE: The Chicago Bears led by double digits against the Detroit Lions. I was not to be fooled. The Lions had just four victories and had fired their head coach this week. I drew not a scintilla of hope. The Bears are losers. They lose in all the traditional ways. They lose in unusual ways. Sunday was the usual way, choking up a lead at the end of the game and then failing to mount anything resembling an offense, especially with less than 2 minutes remaining. I am not angry. The Bears have been losers most of my life. They won the Super Bowl when I was in fifth grade. I only follow them because of nostalgia for those lazy Sundays watching games with my dad. Dad died in 1988, which is about the last time I had any confidence in the Bears.
ITEM LAST: The new job starts Monday. It's been a long time since I've done journalism and I've never done TV journalism. I know I have to shave and probably wear a belt. Oh, and I'll put on deodorant. After that, I'm making things up as I go.
ParagraphStacker.com is free, reader-supported media. Please consider donating to help me cover personal expenses as I continue writing while I pursue my master's degree and teacher certification. Visit paypal.me/paragraphstacker.